---
---
The slogan is "Dream. Build. Drive", and that simple philosophy is what I believe encompasses the scope of each project. We believe every project should have purpose, functionality, and comfort in mind. These things will lead to an enjoyable vehicle, no matter what custom touches get built into the project. I want to work with your dream build and help you realize its full potential as we create something personal you can confidently drive.
---
---
PRD Design opened in 2022, led by Car Builder and Master Fabricator Brycen Smith. Brycen opened PRD Design because of his desire to "build my dream of building your dreams." "PRD" comes from "Project Ruptured Duck," a one-off custom car I dreamed of, designed, and am currently working on finishing. When the Duck build is completed, the shop name will live on as an ode to the project that inspired significant changes in my career.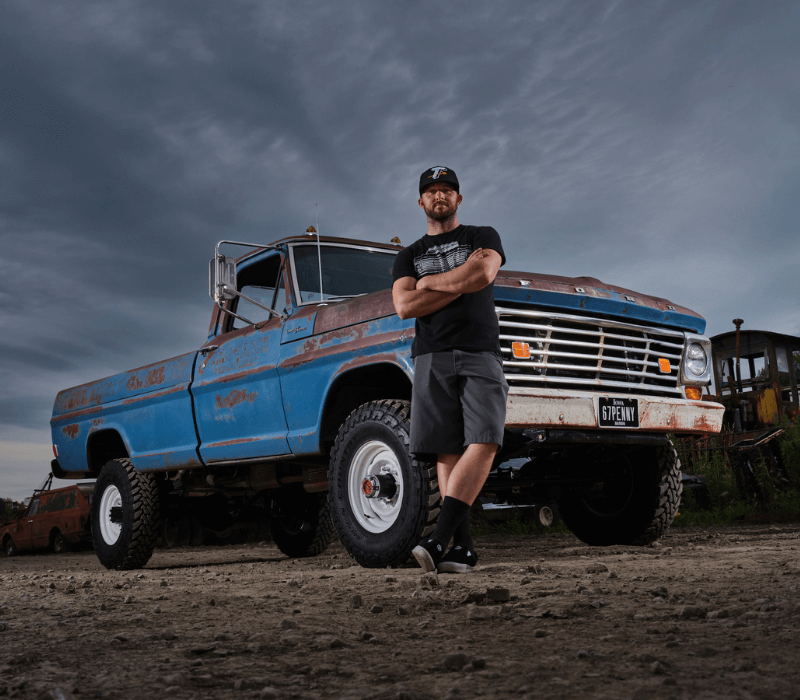 ---
Brycen has over 17 years of experience in the hot rod industry and has been a part of many recognizable builds over those years. After moving from California to Iowa in 2018, he and his wife, Christine, welcomed their daughter Avery into their family in late 2021. They made the decision to open PRD Design in early 2022. "Our goal is to build a brand recognizable by the unique vision, craftsmanship, passion, experience, and attention to detail that goes into every build."